Introduction
The step activity timeline can be used to track previous steps of the record. The user has a neat overview in this component and can decide on a next step. When this component is used on a candidate record detail page, the user can select the related job application to check the previous steps. The latest job application will be selected by default.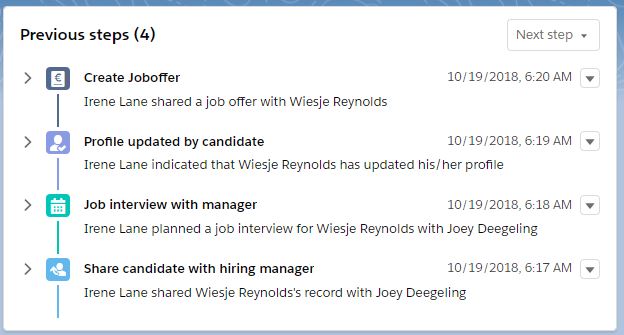 This component can also be used as part of the Progress path component for job applications. 
Where can this component be used?
- Progress path component
- Workflow tab
- Job application record detail page

- Candidate record detail page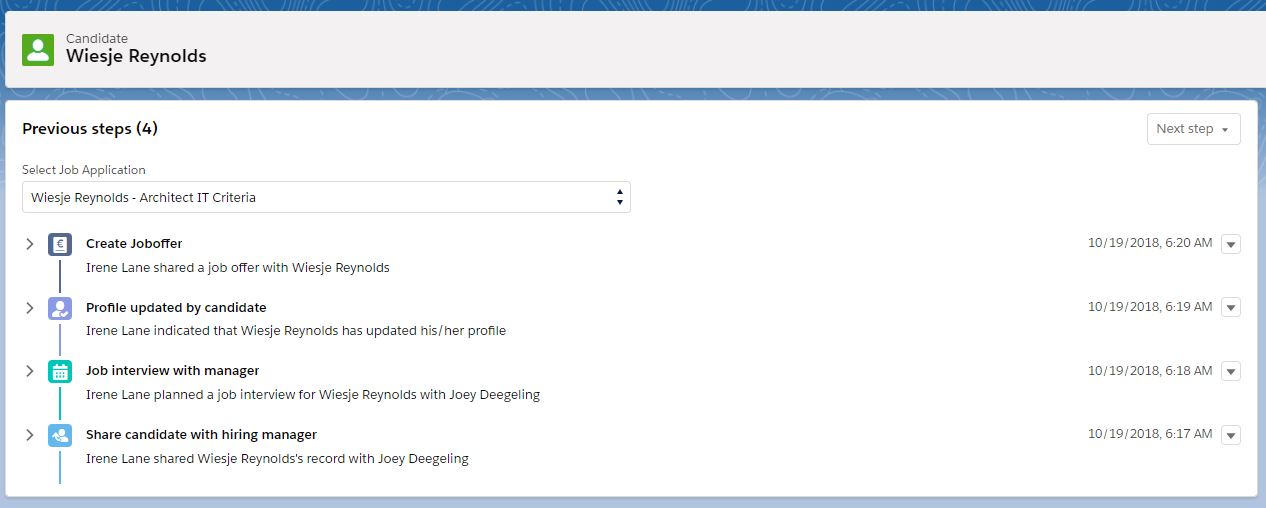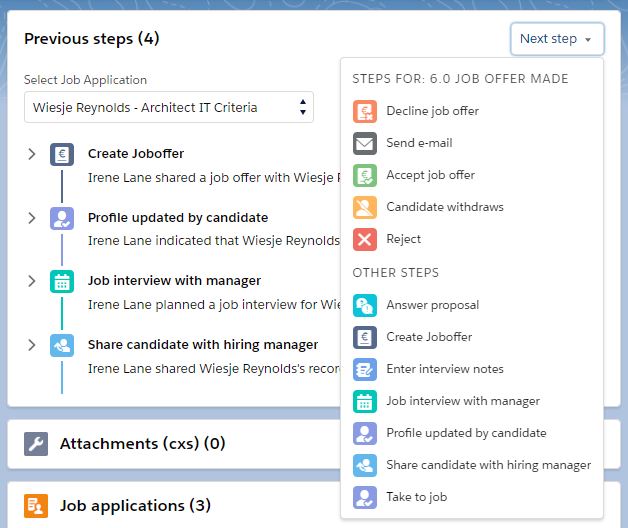 How to configure this component?
This component can be added to the page under the "Edit page" option of a record detail page.