Introduction
A new job application can be created by using the Job application wizard. Whenever you click on "New" at the Job record detail or candidate record detail page, the wizard will be opened. Different record types can be configured and selected. Fields in the record type for a permanent job can be different from fields for the record type "Internship". The way it works is similar to the Job application wizard in Classic. More information can be found here: 
https://help.connexys.com/hc/en-us/articles/115004191165-Job-Applications
Where can this component be used?
- Job applications tab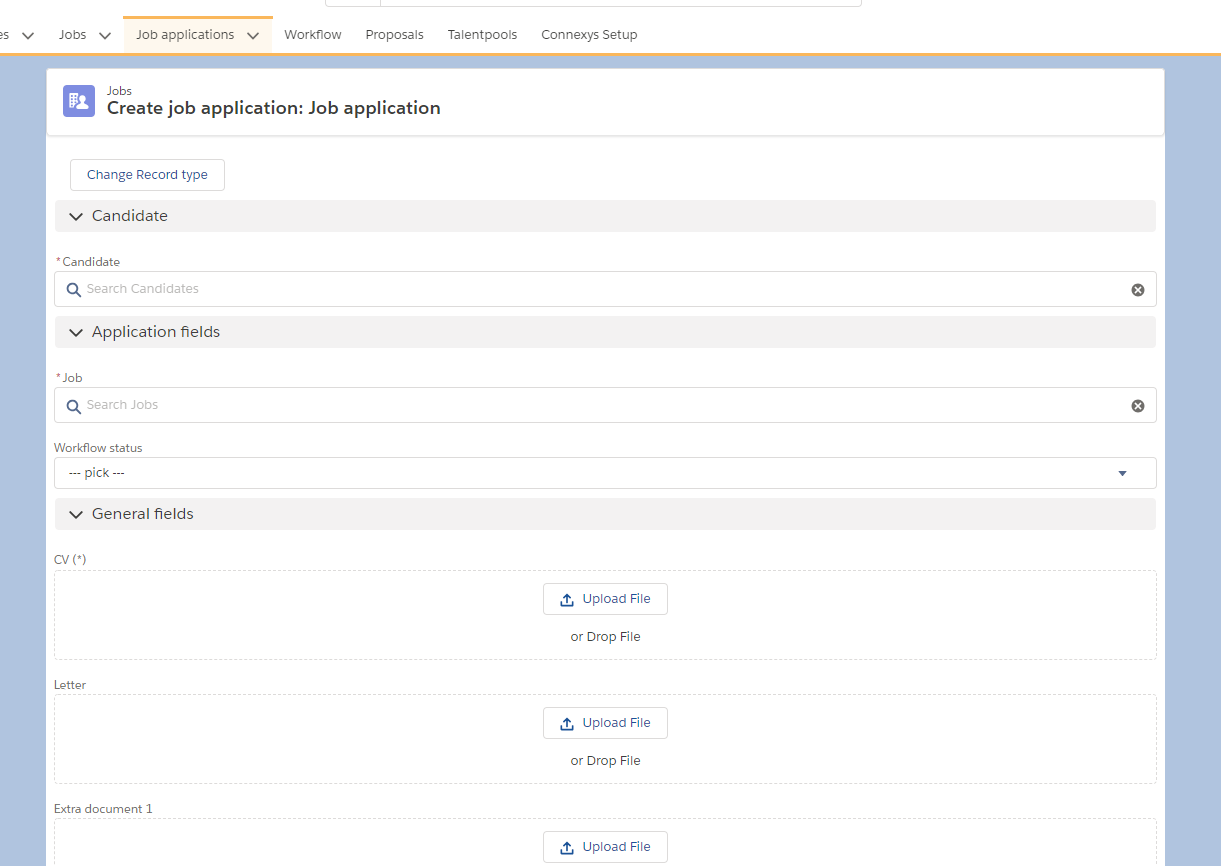 - Job record detail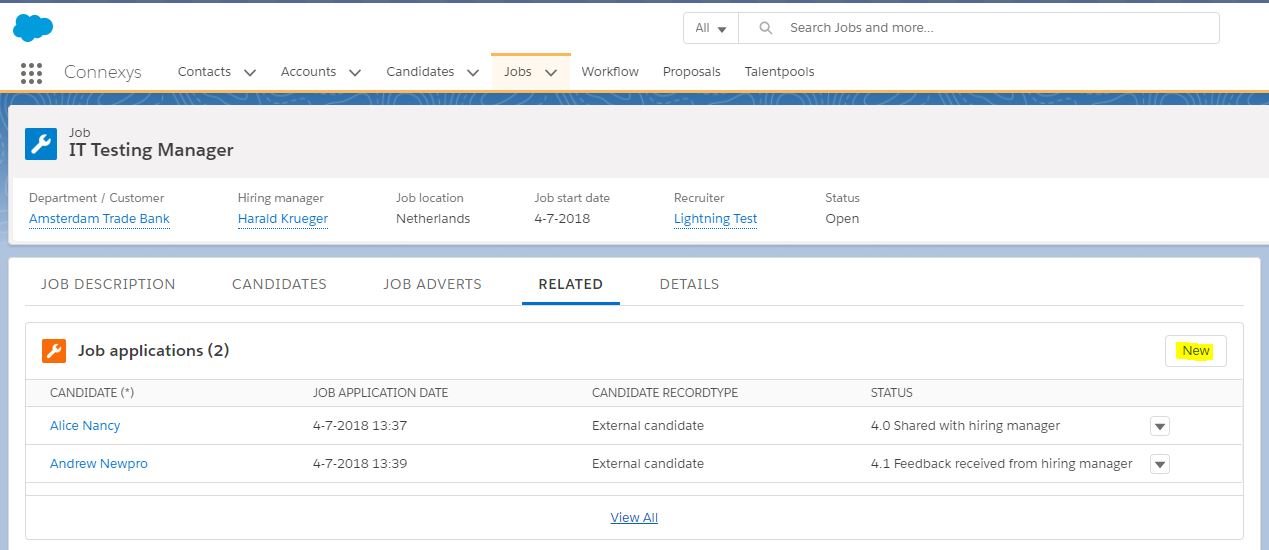 - Candidate record detail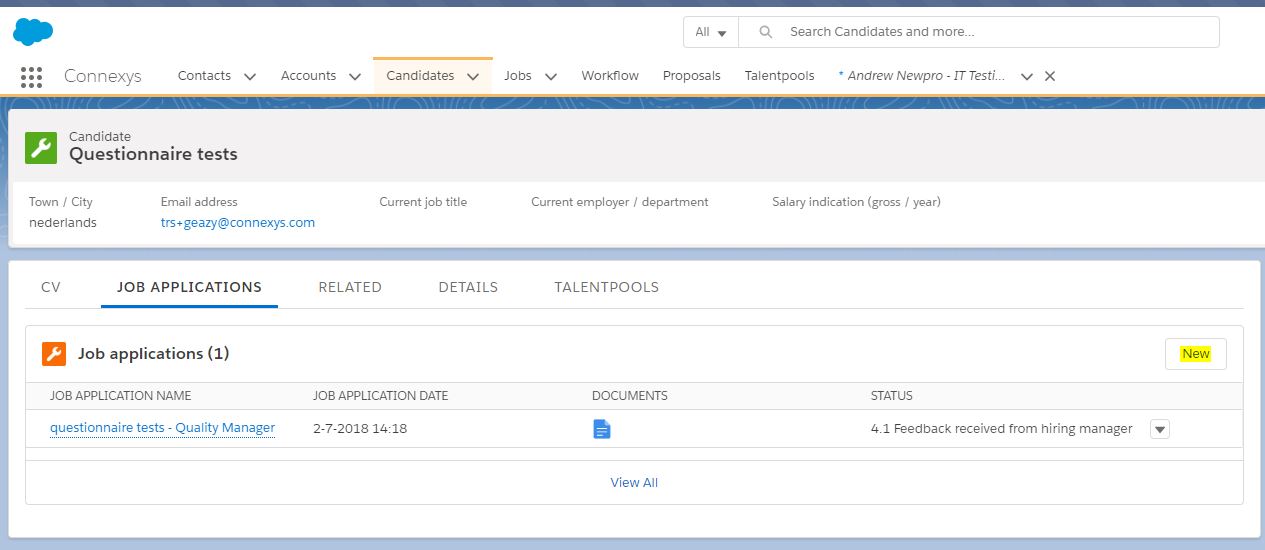 - Campus event record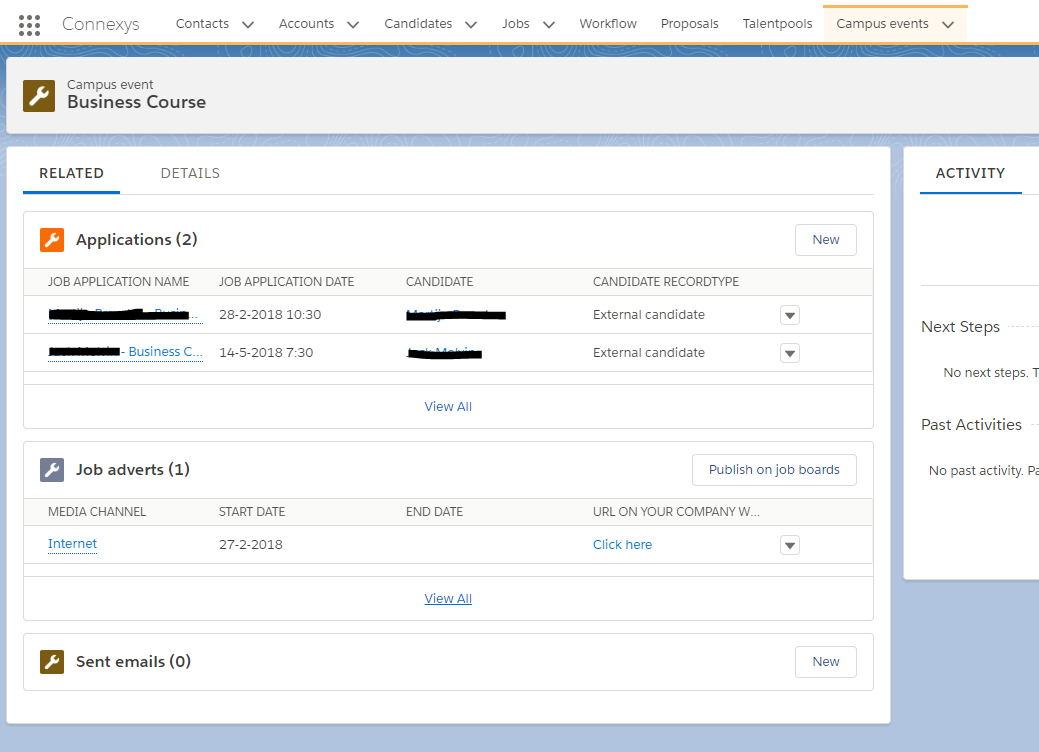 How to configure the component
It is important that the default record type selection page of Salesforce will be skipped. Otherwise two record type selection steps will be shown and only the second one will have effect. The setting can be found in Setup > Object Manager > Job application > Buttons, Links, and Actions > New > Edit.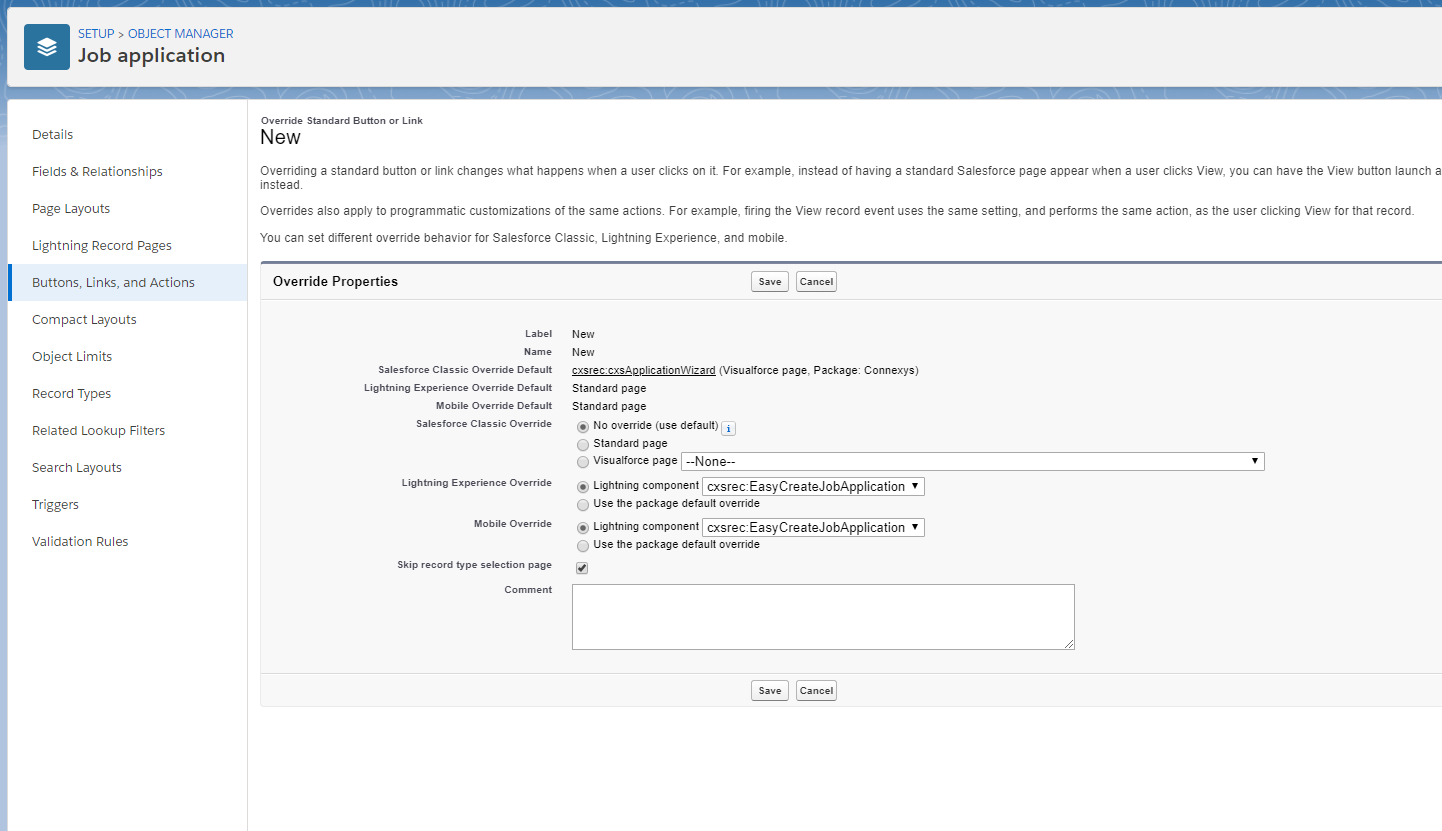 To make use of the new Lightning component, "Lightning Experience Override" needs to be selected. Choose the Lightning component "cxsrec:EasyCreateJobApplication". 
Other Job application wizard configurations can be found in the Connexys Setup. Go to the "Application setting" and choose "All settings".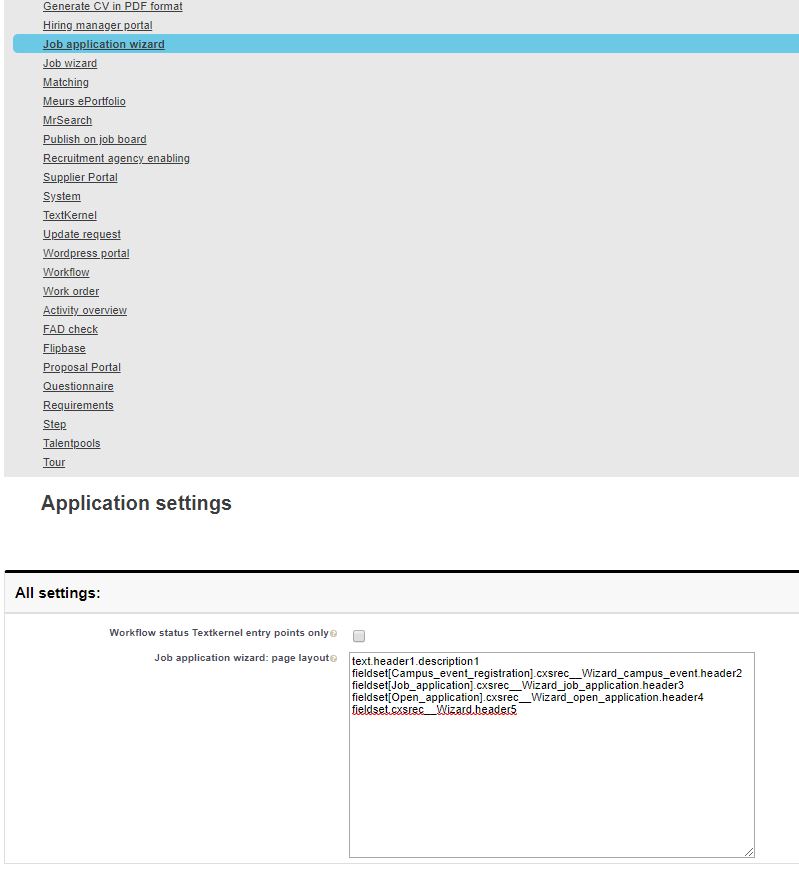 The following field(s) should be available on the form: cxsrec__Candidate__c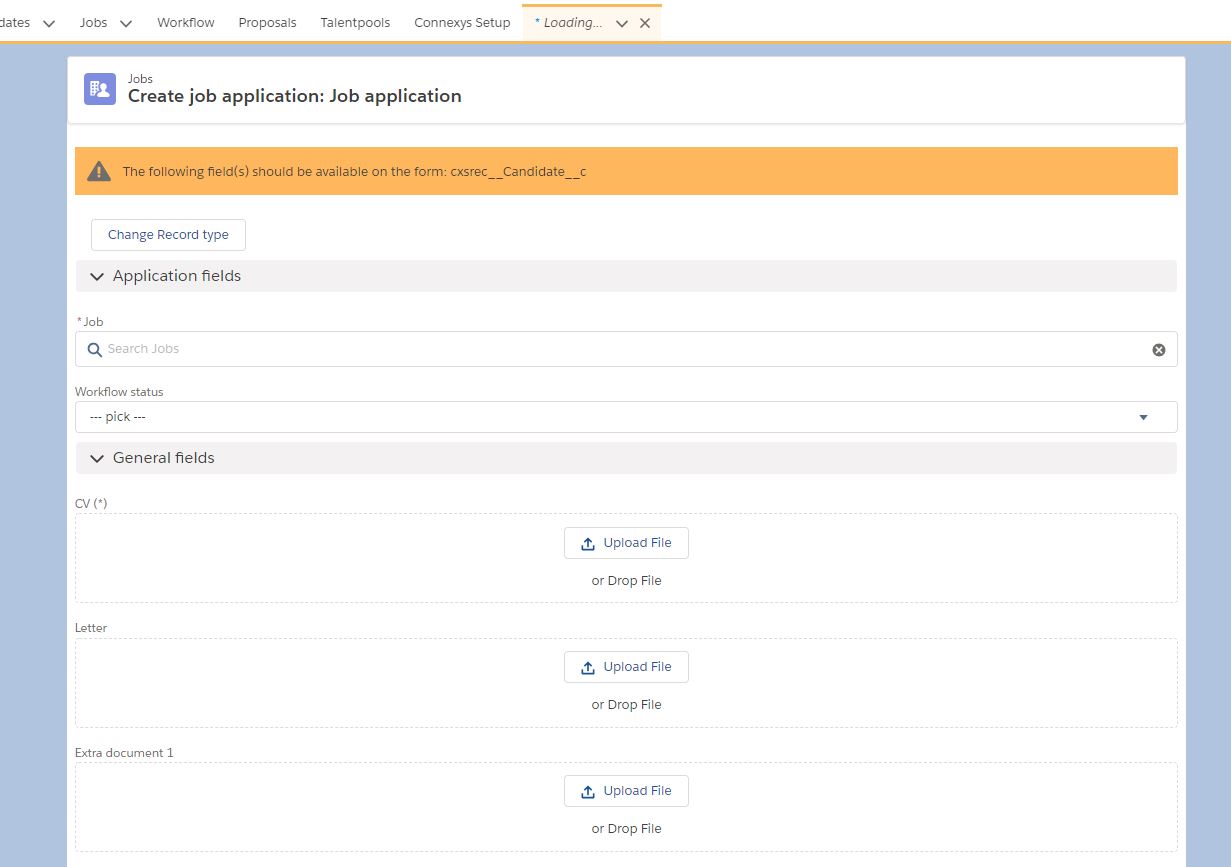 The candidate field can be added by creating a new fieldset and add the following line in the "Job application wizard: page layout"
fieldset.Candidate.Candidate
After that, switch back to the Classic interface, because fieldset can't be added yet in the Lightning setup. Go to Setup > Build > Create > Objects > Job application (Managed). Click "New" on Custom Fields & Relationships and create a new Lookup Relationship field for the Candidate.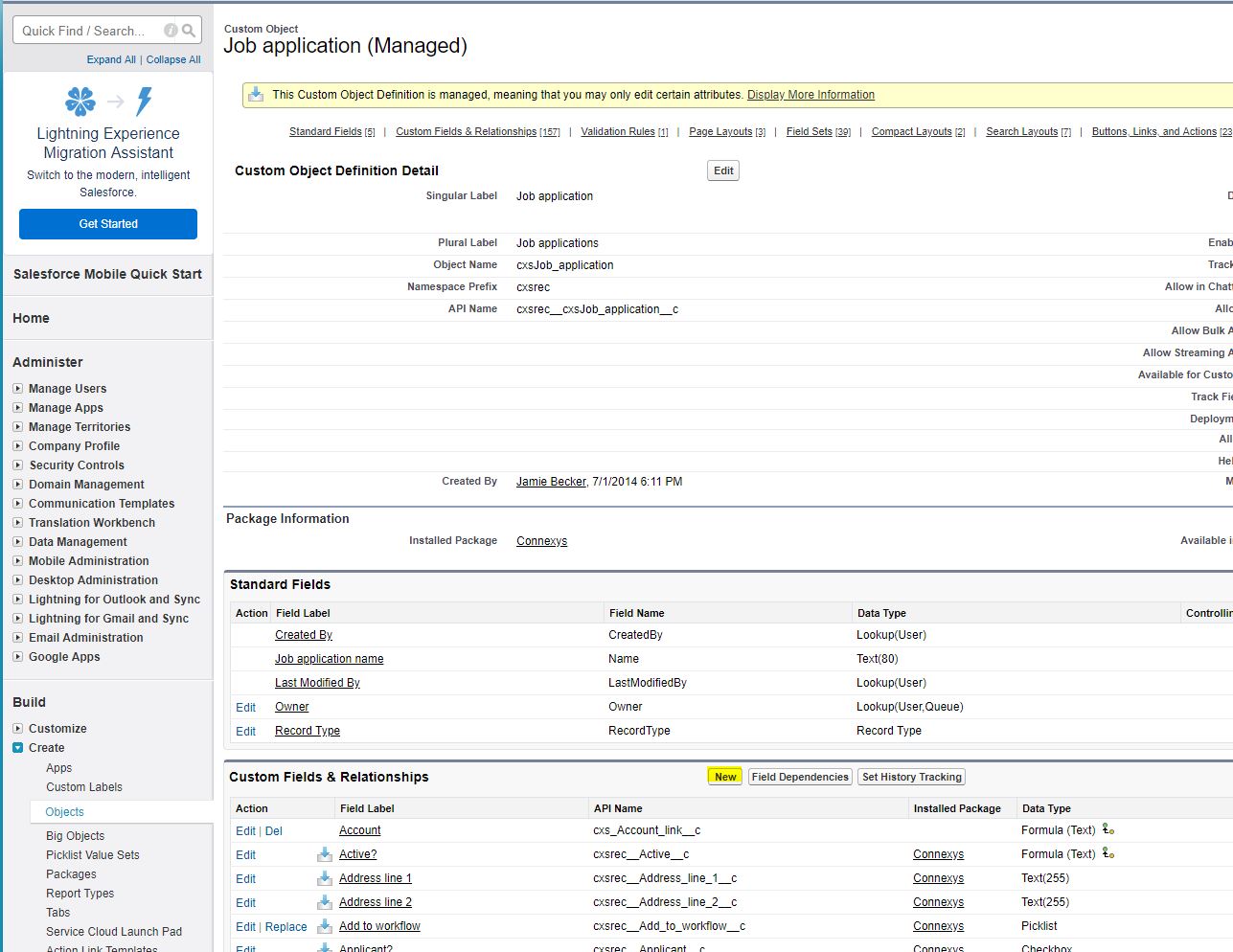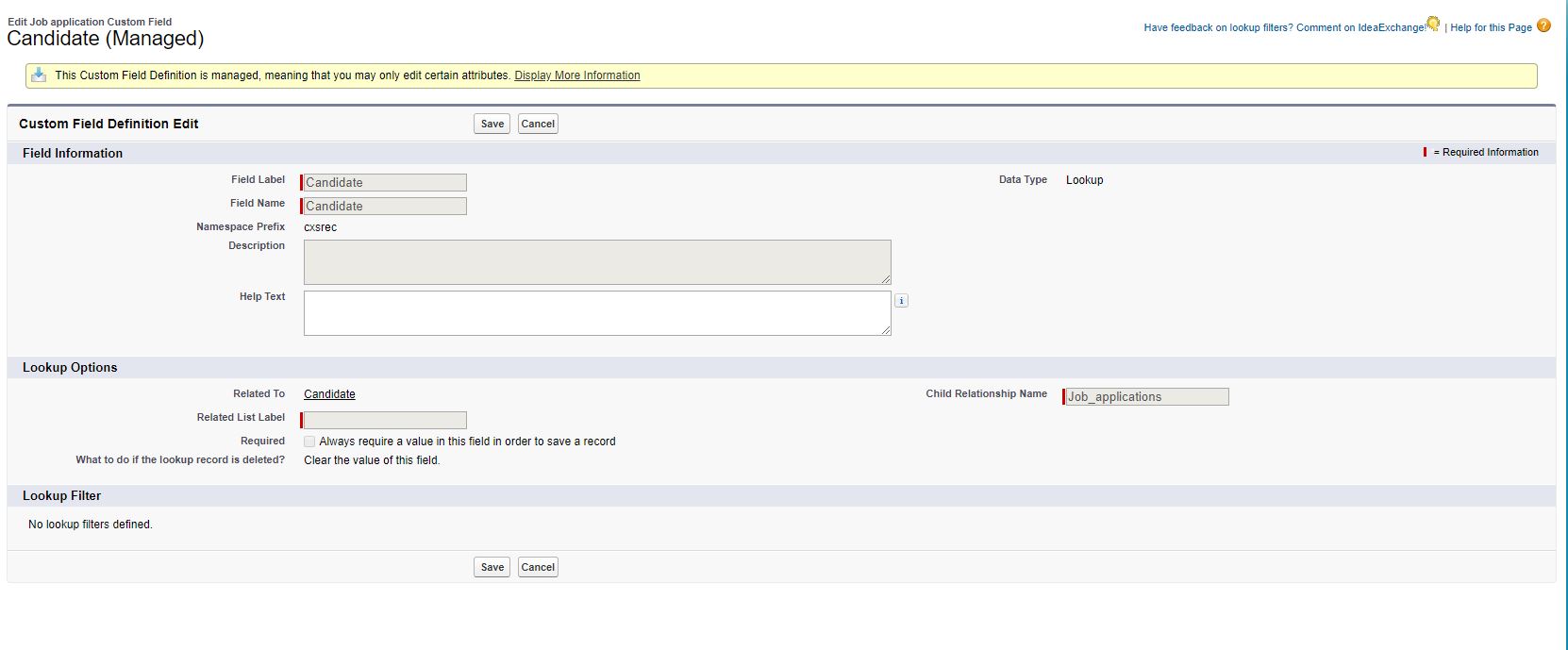 That's how the basic configuration should be for the Job application wizard.