Introduction
This component is used to initiate a workflow step for a single job application or for a group of job applications. The component will show the steps that are available for the logged in user. 
Selecting a step will open the step in a pop-up modal. 
Where can this component be used?
- Workflow tab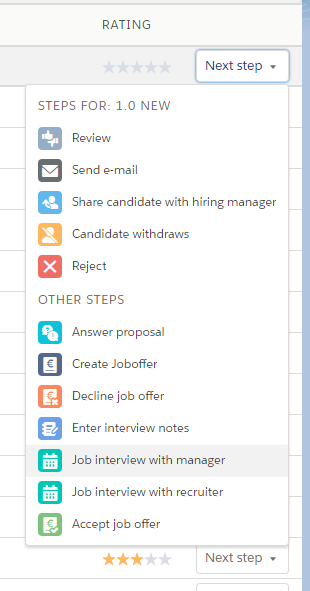 - Detail record page of Job application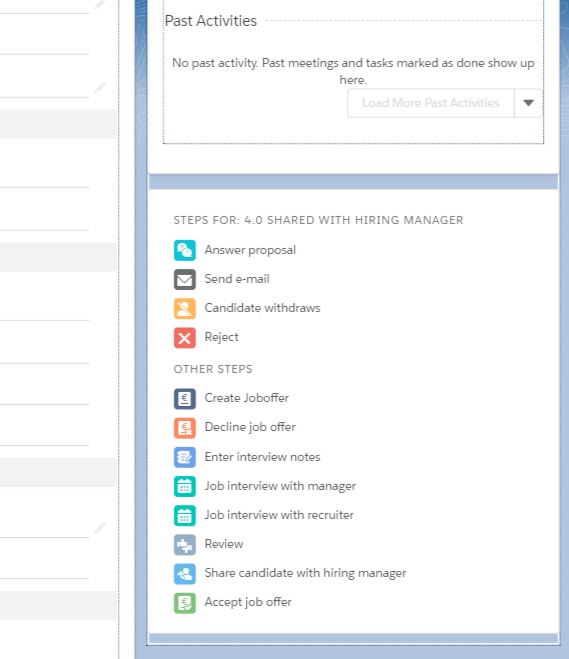 How to configure the component?
The workflow logic is configured the same way as in the classic application and can be found here: Workflow steps.
The step action component can only be configured in the "standalone" version where the admin has added it to the job application record detail page. 
Only one configuration is currently possible:
Allow steps outside or workflow:
This settings allows you to disable or enable steps that are available according to the logic that was setup by the admin.