Introduction
This component show the number of current open events on the Home page. 

Similar to "My open jobs" you'll be able to see which events require action, attention or are in order. Clicking on a number will open the job application related to the event in the workflow. 
Where can this component be used?
- Home page
How to configure this component
This component can be added to the home page by opening "Edit Page" on the homepage. Drap and drop the "Open Events Summary" to the page.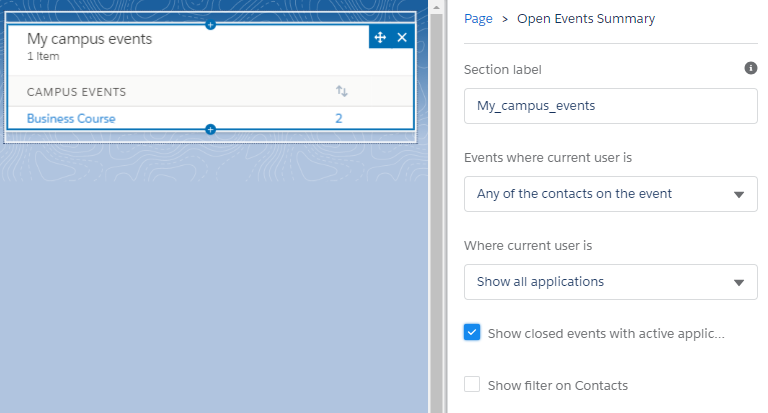 - Section label
Section title
- Events where current user is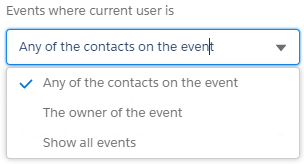 - Where current user is
Choose from: "Show all applications" and "The owner of the application". 
- Checkbox: Show closed events with active applications
- Checkbox: Show filter on Contacts
Check to show the filter in section.