When we mentioned bulk upload, we mean the use of the Salesforce functionality Data Loader. Deleting or editing single records can be done via the buttons "Delete" and "Edit" (or the 


Modify Bulk Records
We use the Data Loader to add, modify, or delete a large amount of records. The upsert wizard combines inserting and updating a record. If a record in your file matches an existing record, the existing record is updated with the values in your file. If no match is found, a new record is created. 
(source: Salesforce)


Install the Data Loader
a. Go to the Salesforce Setup
b. Navigate for Data management > Data loader or look for "Data loader" in Quick Action 
c. Download the relevant Data Loader


More Salesforce information and instructions about the Data Loader can be found in the Documentation, Trailheads and Videos.
Modify Single Records 
When you want to modify single fields on the layout, follow these steps.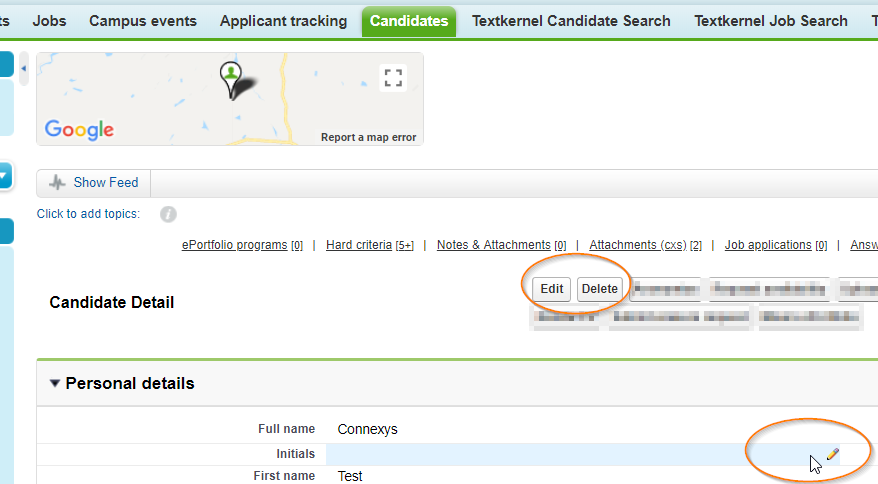 This image shows how you can edit a record by hovering with your mouse over a field. The following icons can appear to the right of a field, telling you whether you can edit that field.
A Pencil (like the image): This icon appears to the right of editable fields, which become highlighted. Double-click an editable field and update the information, hit enter and click on the button "Save". If you remove the information by accident, click on the undo arrow icon or do not click the "Save" button.
A Padlock: This icon appears to the right of fields that you can't edit, for example if you have no permission to edit this field or record.
Nothing: You have to edit the field via the "Edit" button
When you click on the button "Delete" you will remove the complete record.