This page gives you information about logging into the Connexys application and documentation that can help you with login issues that can occur.
Login
To log into the application you need to follow these steps:
A. Go to your own application login page*. If you don't know this URL you also can use https://login.salesforce.com, or to login into the sandbox use https://test.salesorce.com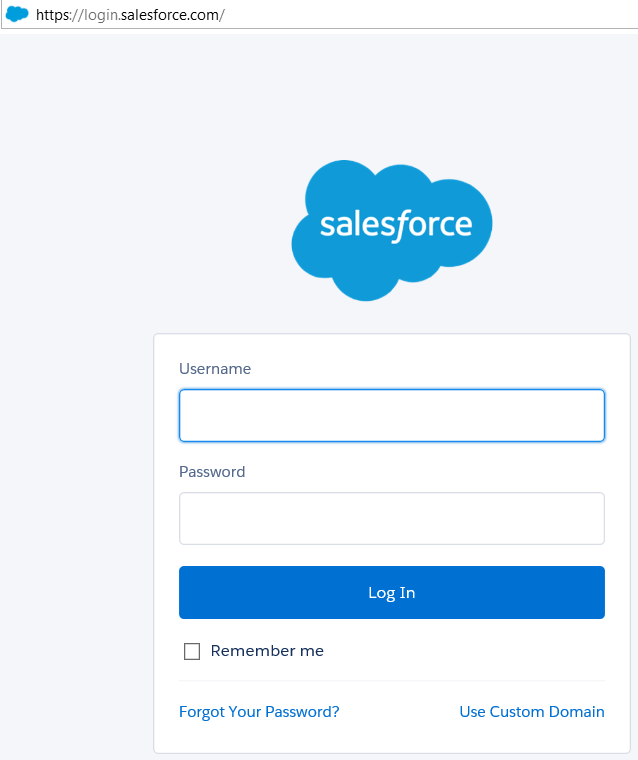 B. Enter your username provided by your administration

C. Enter your password 
D. Click Log in to proceed.
*the URL of the Sandbox is different than the one of production
Issues
Connexys is an application on Salesforce CRM software. For this reason you need to login via Salesforce, and therefore we offer you here several links to Salesforce documentation to help you with login issues.
Forgot your password? Retrieve it.
Locked out? Wait until the lockout period expires and try again, or contact your Salesforce admin.
Password expired? We prompt you to change your password.
Accessing Salesforce from outside a trusted IP range, using a new browser or app? We prompt you to verify your identity.
What does Use Custom Domain on the login page mean? If your Salesforce admin created a custom domain for your org, click Use Custom Domain to provide the domain name and log in.

(source: Salesforce Help

)
Click here for the Login Troubleshooting Steps
Mobile device: If you're having issues logging in to Salesforce for Android and iOS on your mobile device, review these common problems and their solutions.
Sandbox: Click here if you have any problems to login into your Sandbox environment.
Browser: Salesforce does not support all Internet browsers or older versions. Look at the table  for browsers and versions supported by Salesforce.
 
Microsoft® 
Internet Explorer®
Microsoft® Edge
Google Chrome™
Mozilla® Firefox®
Apple® Safari®
 Salesforce Classic
IE 9+
Latest
Latest
Latest
10.x+
 Salesforce Console
IE 9+
Latest
Latest
Latest
No
 Special setup 
 considerations?
Yes
No
No
Yes
No
 Limitations?
Yes
Yes
No
No
Yes
(Source: Salesforce)