For some "Jobs" it is very hard to find a suitable candidate. When organisations have jobs like these and need a suitable candidate in a short manner of time, a possible option is to spread the job among suppliers (e.g. recruitment agencies). These suppliers usually have a large database with candidates that might include a suitable one for the organisation.
To spread a job to recruitment agencies, click on the button "Distribute to suppliers" as shown in the job page below.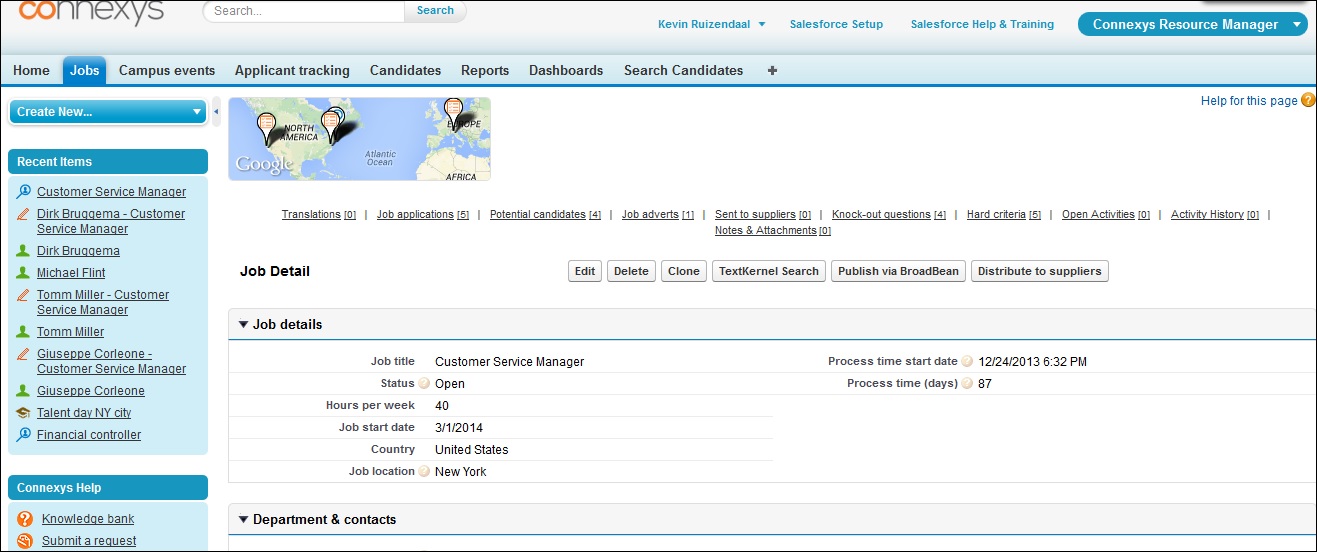 The next page will open. The Connexys-application provides a filter opportunity to choose the suppliers that should receive the job. Filter options are "Kind of supplier", "Function category" and "Region", as you can see on the print screen below. Based on these criteria a list of suppliers will be generated that can be selected to send an email with the job a candidate is requested for.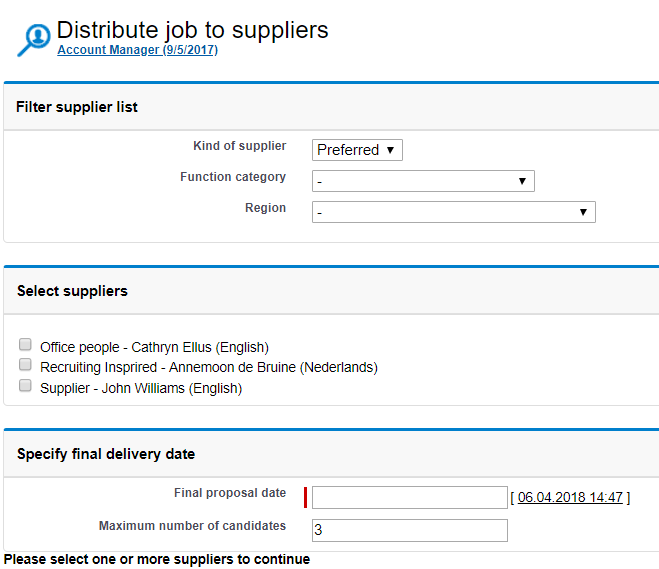 For more information and print screens of the Supplier Portal click here.